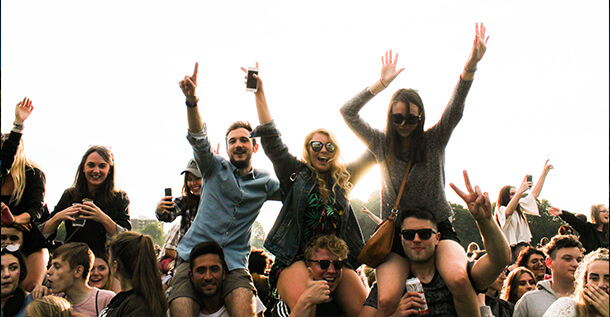 When you want the finest luxury transportation in Bakersfield, call the experts at Bakersfield Party Bus! We're the area's most trusted limousine company, providing affordable and reliable service with the most lavish limo buses in the great state of California. Our lovely fleet of limousines and limo buses is best described as lavish! Each of our vehicles comes with custom interior designs that are as beautiful as they are functional. What do we mean by functional, exactly? Well, our buses have amazing technological features that allow for optimal fun. In fact, they come with all the features you need to party, including large ice-filled coolers, colorful club-like lighting, dance poles, booming stereos, and large TVs. So no only do the interiors have beautiful designs, they build a fun atmosphere for drinking, dancing, music, and movies! We can't think of a better way to travel!
As mentioned above, in addition to great product, we offer reliable and affordable services. Competitive rates are the foundation of our pricing, and we're sure you'll find that no other company in our affordable price range offers the quality of product or service. You've already read about our fleet, so what about our services sets us apart from the competition? To start, we are available 24 hours per day, for any occasion, so no matter what you're interested in renting for, you'll find that we are able to accommodate your needs! You'll quickly find that our accommodations extend past just great vehicles; we also provide superior customer service! Customer satisfaction is our top priority, and we here at Bakersfield Limousine have a long tradition of going above and beyond to ensure that we serve our clients to the absolute best of our ability. We strive to be the best limo bus company in Bakersfield, California. Without a doubt, all of our effort goes toward making our new customers feel welcome and making sure our previous customers have a desire return again. So just how do we do that? It's simple, really. One word: Respect.
Respect is one of the key aspects of our business. We like to think of our customers as a large family and in order to do that we need to believe it. So as part of our extended family, we invite you to reach out and ask us any questions that you may have and we'll be more than happy to assist you. We are available to you at any hour, 24 hours per day, 7 days per week, 365 days per year. Our representatives are experts in this field and not only will they happy answer all of your questions, they can explain our policies in detail - we want you to feel comfortable doing business with us, so we are very transparent in our business practices. Being experts in the field, our agents can also find you the best deal on any of our fleet for any event!